Frances Hodgson Burnett, one of the greatest children's book authors of all time, first conceived of "A Little Princess" way, way back in 1888. It got its lasting title and became a novel in 1905. A few years later, it became an iconic Shirley Temple film. And many years after that, I became familiar with the tale. It's still one of my favorites.
The Book
A Little Princess was serialized before it became a book. When the story was complete near the turn of the century, it was revised and richer in content. The book follows Sara Crewe, who is 7, as she arrives at Miss Mincin's boarding school in London. Sara is the only child of the well-to-do Captain Crewe. The two have been residing in India, but now it's time to go to school.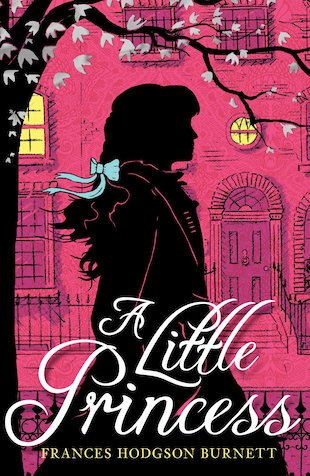 She fits in well with the other girls at the school, delighting them with tales of India. They begin calling her "a little princess" because she's ladylike and has lived such a lavish lifestyle. But Sara is not snobbish despite her upbringing. She becomes friends with the school's misfits: Ermegarde, who is not regarded as intelligent; Lottie, a very young student; and Becky, a scullery maid.
Tragedy strikes when Captain Crewe is killed in a mining accident and subsequent business troubles render his estate very poor on funds indeed. Miss Minchin realizes she won't be reimbursed for the money she's spent on Sara since the last check, and puts the girl to work in the school as a servant instead.
Wearing the mean black dress she's been given, Sara is forced to work to earn her keep at the school. Living next door to Becky, Sara runs errands, teaches other students and engages in all sorts of chores. One night a pet monkey finds its way into Sara's room, and she becomes acquainted with a man named Ram Dass who lives next door. Sara begins to receive food and other small comforts, and she shares them with Becky generously.
Upon actually going next door to return the monkey, Sara meets Mr. Carrisford. He's her father's former business partner and he's been searching for her. At the end of the story, Sara's fortune is restored and she will be the daughter of Carrisford from now on. Becky is invited to come along as Sara's attendant.
It's a fine happy ending...but I must admit to liking the movie ending much, much better.
The Film
The movie was made in 1939, which some have said was the best year for film in history. It starred Shirley Temple, then the must-have child star, and it was her first to be shot completely in Technicolor. It's currently in the public domain, which means it's free to watch.
The plot is changed around a bit, and this is one of the rare instances where I believe the changes actually improved the story. This time around, Captain Crewes has been called up to serve in the Second Boer War. This gives us a tangible reason for why he's ditching his young daughter in London.
Sara is given a hobby, horseback riding, and the appropriate animal to go with it. She lives at the school as a princess for much less time on film (because years go by in the book, and Shirley Temple just wasn't going to grow that quickly), receiving word that her father has died shortly after her arrival. His real estate has been confiscated, and that's why Sara is so poor this time.
Sara is again turned into a servant, but quickly strikes up her relationship with next door neighbor Ram Dass. She doesn't believe her father is really dead, so Sara spends all her free time combing through the hospitals. A few musical numbers speed the film along, and then Miss Minchin visits Sara's attic room. Here she discovers edible treats, rich blankets and other lavish gifts that Ram Dass has provided. Miss Minchin instantly believes Sara has stolen all the goods and locks her in the attic. Sara escapes and runs to the hospital.
An unknown man is at the hospital today, and viewers see it as Sara runs around trying to escape detection. It's Captain Crewe, but he has no papers and some sort of brain trauma whereby he has no memory. Also at the hospital today is none other than Queen Victoria herself, who meets Sara and actually grants her permission to search for her missing father. The actress really looks like the real Queen, and the addition of so grand a character is one of my favorite aspects of the adaptation.

Will Sara find her father, go work for the Queen or get captured by Miss Minchin and the police? You'll have to see the film in order to find out. Temple is an adorable dynamo who unfailingly carries all major scenes of the movie. This adaptation (the only one I'm prepared to acknowledge) does vary from the original book, so you'll have to enjoy both to truly experience the story.
Shirley Temple
Temple passed away just a few days ago at age 85. She began her film career in 1932 and remained active in the industry until 1949. She is, arguably, the most famous child actress of all time. Watch her in "A Little Princess," and you'll know how she earned this legacy.