I write a lot about grammar in my writing 101 posts, because it's always difficult. There are tons of rules in the English language, and they're pretty easy to forget. Every indie author has to proofread and edit their own work to make sure it's perfect, but it can't hurt to get a second opinion. Why can't that second opinion be a website?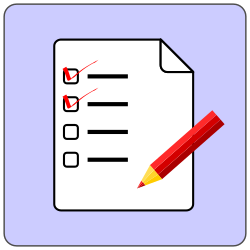 Check Your Grammar Online
If you're not sure about a certain sentence or a certain passage in your book, and it's something I haven't already covered in one of my writing 101 posts, an online grammar checker can provide a simple, quick spot-check. There are several of them online, not all of them free, but I like
this one
best. You simply highlight the text you're unsure about with your mouse, copy it, then paste it directly into the blank box on the site. The corrected text will appear in the second blank box, just beneath the first. Words that have been changed will be underlined in both passages.
It's a very convenient tool, but it's not at all a viable way to proofread your entire book. Most grammar checkers cannot handle huge chunks of text; anything more than two paragraphs probably won't go through the system smoothly. You could spend hours, even days, checking everything paragraph-by-paragraph. It's a huge waste of time, and you'll serve your work much better by proofing it yourself. But if you do have something tricky you want to double-check, an online grammar checker is an easy, quick solution.
If changes do need to be made to your work according to the grammar checker, make sure you know why. The more your own understanding of the rules of language expands, the better your writing will be. It's very easy to rely on
Internet tools
to do a lot of the work, and sometimes it might even be necessary, but it's the author's job to be the word expert. Don't let the Internet become a crutch, and don't let it keep you from understanding the craft of writing. Internet tools should be used to help you expand your knowledge, not to keep you from learning.