Anne Shirley was bookish, talkative, orphaned, accident-prone...and my hero. I loved her story when I was younger, and the one thing I always associated with Anne was her red hair. Fashion is total -- it's not just about the clothes. But Anne had some very specific ideas about that, too, and that meant that I had to as well.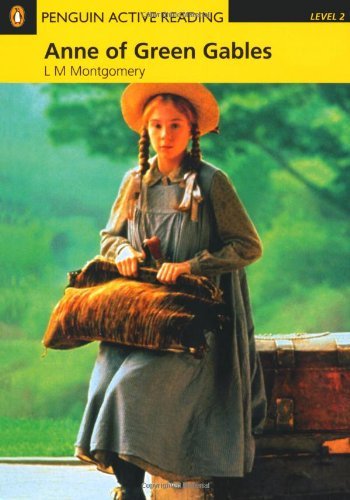 Pigtails and Puffed Sleeves
Anne Shirley was first introduced in 1908 by Lucy Maud Montgomery in
Anne of Green Gables
, the beginning of what would become an extraordinarily successful YA series. She hated her red hair, and I've always wanted it badly (I'm blonde instead, and even that's debatable). So much so, in fact, that I dyed mine red for half of high school. Well, I tried. Turns out, blonde doesn't hold red dye all that well. The point is, Anne's been a personal style icon of mine for a long time. She didn't think her red hair was very fashionable, but she was
certain
about one must-have detail: puffed sleeves.
The dress scene in the film version of Green Gables is a big deal, and that's because in the book the scene is so very special. Matthew gets to thinking about Anne's clothing and in particular her sleeves, after she makes a big deal about wishing to have a dress with puffed sleeves. So Matthew boldly goes to visit nosy Mrs. Lynde for help, and soon enough Anne has a dress with the puffiest sleeves in all the world. On film it's blue and fantastic, and Anne wears a blue bow to match.
Anne's style is pretty simple, with a few embellishments. Later in life, she wears a pearl engagement ring because she's never cared for diamonds, and an imitation pearl necklace that one of her sons thought was the real thing when he bought it for her. She grows accustomed to her red hair, avoids pinks and yellows at all costs, and adds a statement piece to her outfit every now and then. Anne might add flowers to her hat or put a stunning necklace on display, but the most important thing about her style is its versatility. She may start the day at a school picnic and end it in the dark, dreary woods -- so footwear choices are especially important. Anne's not above trying to improve upon her lot in life. She even dyes her hair in one very memorable scene in the book, only the color doesn't turn out quite as planned (we've all been there).
What would Anne wear if she were a modern girl in today's world? Check out
this post
from The Gloss to see an Anne-inspired high fashion look.